In our massive dining room, we currently have the 40"x40" table that I've dragged back and forth across the country with me sitting sadly in the corner.
It's a far cry from what it used to be, but it still needs work...
It was good to see the proportions of this table in the room, because it made us decide that we need a massive dining room table - and big dining room tables are great for dinner parties! Dining room furniture is high on our priority list, because it means we can finally have everyone over - family and friends!
The combined living/dining room has caused quite a problem in terms of design, and I'm sure it will be an ever-evolving struggle to find the perfect balance between living space and dining space. The "dining dilemma" is due to the fact that the fire place isn't half way across the living room wall.
That's going to make it hard to put functional seating in an arrangement that doesn't look ridiculous. Although living room furniture is a far day away, it's an important consideration in deciding what kind and size of dining room furniture we need.
My mom suggested that we switch the living room and dining room.
The problems I see with this layout are that it seems strange to walk into a house straight into the dining space, and that the dining space would then be divided between the breakfast bar (near the living room) and the dining room (not near the kitchen).
So, we went back to the drawing board.
I like the idea of having a long upholstered bench or ottoman dividing the space, because it will define the area without obstructing the sight line. I also like the idea of having separate seating - although I love a comfy sectional as much as the next girl, it's always awkward at parties when you have to cuddle up on a couch with someone you're not particularly close to. We'll save the comfy sectional for the basement, where we're planning on putting the TV. With the bench, 2 separate chairs and a 3-seater-couch-that's-meant-for-2, we'll have enough room for 6 people to sit comfortably around the fire.
The other option would be to do something along these lines, where the bench/ottoman is placed in front of the fire, with a seating area tucked along the window. Picture the dining room table to the right.
We've also decided that the dining room chairs must be upholstered. That way, people can sit and talk for hours without their backsides falling asleep, and the chairs can double as extra living room seating in case we need it. I love the shape of this one and this one:
My vision for the dining room furniture includes off-white upholstered wing backed seats (in a washable fabric of course), a huge rustic farm table in a grey stain, and a small sideboard that doesn't necessarily have to have storage (because the kitchen is so close and so huge).
Wouldn't it be amazing to have a whole set of wing backed chairs, like this?
I think those particular chairs would be over-kill for our space, but I love the concept.
We started shopping for the table as well, but found that everything we liked was cheaply made, or was too small for the space. We need a table that's at least 100" long (9 feet would be ideal). So, I enlisted the help of my dad, and together, we're going to make something beautiful.
My dad is an amazing wood worker - it's a hobby that he's developed over a lifetime. He's made countless pieces of furniture and other items, from armoires to cribs to row boats. My entire bedroom set growing up was made by him! I know I'll be in good hands learning from him. I've begun collecting inspiration pictures, and from there, we'll make a trip to our favourite lumber yard to grab the reclaimed wood and get going!
Some tables that I love: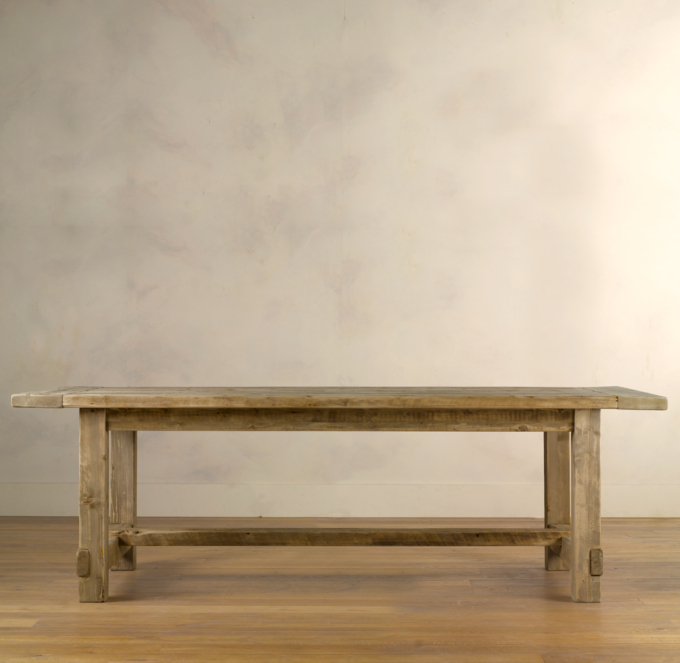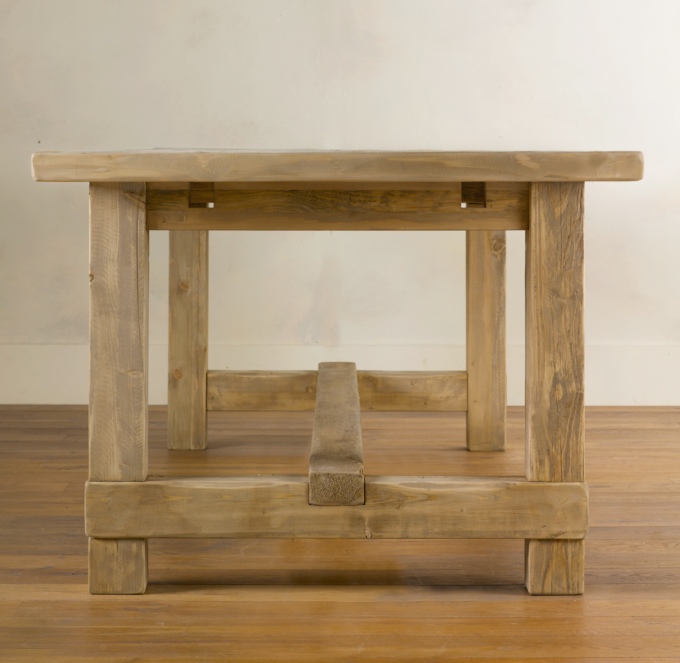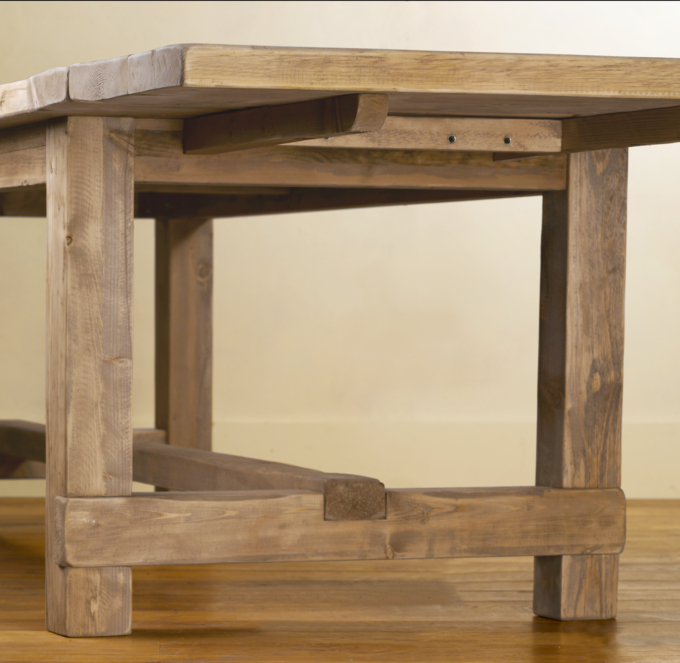 The colour family we're going for (but with slightly more wood peeking through):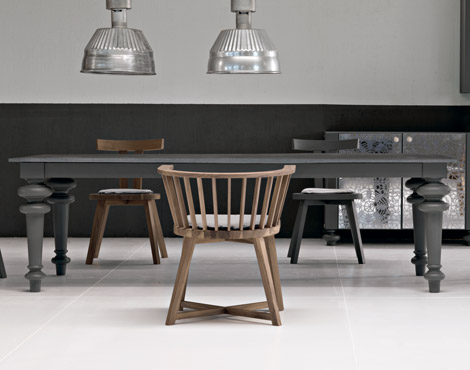 We'll be using MinWax water based wood stain in "Slate" or "River Stone." (The colour chart can be found here).
More to come on the design process of the farm table in the near future!